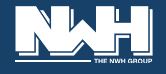 Neil Williams Haulage Ltd
"Pegasus Opera II gives us confidence in planning further expansion and acquisition."
The Company
Neil Williams Haulage Ltd was founded in 1967 by Neil and David Williams and is one of Scotland's most successful family businesses; having recently grown from two companies with sales of £1.8 million to nine companies and a turnover of over £20 million.
In addition to the core business of haulage, the company provides complete solutions for waste management, recycling, aggregate supply as well as plant and skip hire to the construction industry. More recently the group has added, Citysweep, Opal Fire & Security and City Truck Sales to its growing portfolio allowing the company to offer a wide range of construction services. Between the nine businesses some of the UK's best known companies use the services of the group.
The Challenge
As a result of the expansion the company had outgrown its existing Sage Line 50 system and they felt that they needed a more effective and flexible solution to deliver the appropriate level of reporting for the business. The company opted for a 30 user Pegasus Opera ll system, including Sales, Purchase and Nominal Ledger as well as Cash Book, Invoicing, Sales Order Processing, Purchase Order Processing, Pegasus Instant Messaging and Pegasus XRL.
The Result
Opera II means that essential business information can be extracted instantly in a format that properly meets their needs, rather than within the rigid confines of their previous Sage Line 50 system. The Advanced Nominal Ledger allows the company to report on the profitability of a department, a contract or even an individual vehicle. Supplier invoices can be recorded immediately on receipt ensuring much faster approval from managers and offers more accurate reporting.
Mark Williams, Managing Director at Neil Williams Haulage Ltd commented: "The business had outgrown our existing Sage system and we needed much greater flexibility and detail in reporting and financial management. Pegasus Opera II gives us confidence in planning further expansion and acquisition." Alan Quinn, Managing Director at Castle Computer Services added: "Neil Williams Haulage now has a complete finance system that has the scalability to grow with them. Our unique PQIS implementation methodology ensured that we delivered a comprehensive reporting and management system with minimum disruption and to the deadlines agreed at the start of the project."
Partner Connection
Neil William's Haulage purchased Opera II through Pegasus's Strategic Partner, Castle Computer Services Ltd, Scotland. Neil Williams Haulage was impressed by Castle's expertise, track record and detailed proposals for a managed implementation, combined with solid backup and system support. Castle's PQIS methodology incorporates a 10 step process which ensures that all areas of the implementation process are addressed and realistic expectations are set. This means that customers can control the process and understand the direction of the project and requirements at all times, to ensure it is delivered on budget and on time every time'
Mark commented: "From the start of the process it was clear that Castle had a strong track record of implementing Pegasus and could deliver to a detailed project plan."
System
The company is a 30 user site with Sales Ledger, Purchase Ledger, Nominal Ledger, Invoicing, Sales Order Processing, Purchase Order Processing, Stock Control, Payroll, Advance Nominal Ledger, Cashbook and Pegasus XRL