Supply chain gas crisis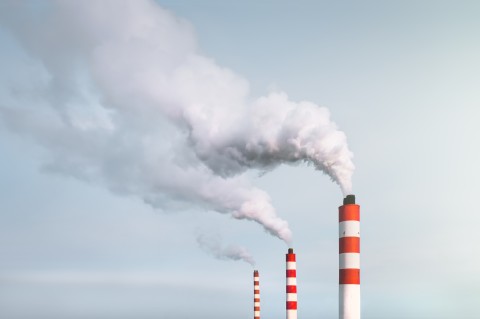 We have been reminded several times in recent years about the fragility of supply chains as they have been hit with several unprecedented challenges with Brexit and the Covid-19 pandemic causing significant implications. On top of this, the latest problem for supply chains is the escalating gas crisis. It comes as prices for natural gas has soared, with an increase of 250% since January this year, and a shortage in Carbon Dioxide which is pivotal in packaging, fizzy drink and beer manufacturing and the supply of fresh food, particularly meat. Carbon Dioxide is vital in keeping fresh food refrigerated and is used for stunning animals prior to slaughter in the meat production industry, causing experts to warn that we face empty shelves of meat, cheese, and other fresh food products within weeks. It also helps create dry ice which is fundamental in keeping shipments cool for transportation of food products.
The situation peaked last week when rising energy prices forced the closure of two of the UK's biggest fertilizer plants of C02 to the food industry, who generate 60% of the gas needed within this sector. Why is the cost of energy so high? The gas crisis is a global issue and experts are claiming the rising costs of energy are a result of colder weather setting in across the northern hemisphere, coupled with economies emerging from the crippling effects of the Covid-19 pandemic. It is a classic case of supply and demand.
When you combine the gas crisis with the issues already affecting supply chains and the production industry such as HGV driver shortages and Brexit red tape, there are fears there will be any food on the shelves for Christmas, or even in the months leading up to it.
Fixing this issue is not cut and dry, according to green energy supplier, Ecotricity, the long-term solution is to invest in renewable energy sources and making entire supply chains "green". In the meantime, energy suppliers are calling to the government for financial help to help them weather this storm.
What does this mean for supply chains? The emerging gas crisis is yet another dramatic blow for supply chains who have faced a catalogue of challenges in recent months and the future is far from uncertain. However, one thing which is looking more likely is the changing shape of supply chains going forward as they have been forced to become resilient in a very short timeframe, and it's looking more likely that renewable energy will be a focus as we head into 2022.
For more information about Pegasus Software or how Opera 3 can help your business then contact us today.
Posted On: September 22, 2021