Data-Driven Sustainability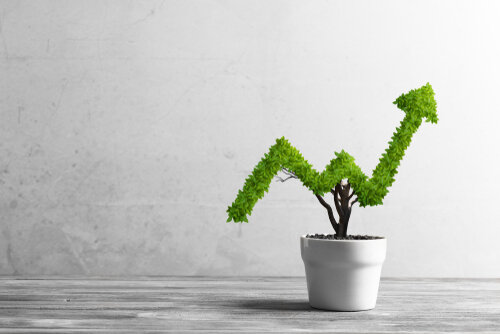 A great many of us recognises the need to embrace sustainability. And, with the UK committed to reducing its greenhouse gas emissions to net zero by 2050 (achieving cuts of 78% by 2035), it's a good job that so many of us are board. For manufacturers in particular, sustainability has to be high on the agenda, particularly when you consider that the UK Government has also stated that it will cut emissions from manufacturing by about two-thirds from 2018 – 2035.
While currently reputation and Corporate Social Responsibility are the key drivers of sustainability for manufacturers, eventually regulations and legislation will stipulate just what represents sustainable practices, driving a culture of green innovation with a view to dramatically reducing the carbon footprints of the manufacturing sector. Inevitably, those businesses who act now will stay ahead of the curve, potentially boosting competitive advantage in the process.
And it's not just regulatory and legislative compliance that will drive green initiatives, but a potential increase in profitability too. As we've seen with some food manufacturers, there's the possibility of developing new revenues streams through turning by-products and waste into additional sources of profit, boosting the bottom line while approaching zero-waste. Add to this the fact that some partners want to see evidence of environmental credentials before they'll even consider doing business with another organisation and it's easy to see why more manufacturers are pursuing targeted sustainability goals.
Reducing waste
For many, top of the list is waste reduction, and not just manufacturing waste, but water and power too. To identify how waste can be reduced, it's vital to first know exactly where waste is occurring. This requires a comprehensive view of operations to monitor exactly where inefficiencies lie, inefficiencies that lead to excess power and water being used, or manufacturing waste from incorrect or over production. Manufacturers need to make sure they're optimising operations to minimise waste wherever possible, be that through the efficient running of machinery or via precise processes that ensure businesses are only making what they need.
The right ERP solution can deliver the perfect platform to calculate the relevant, timely information needed to identify areas to target with waste reduction initiatives, facilitating a transparency of operations that's needed if sustainable working is to be the order of the day. The right solution will connect all of the operational dots, applying analytics to turn valuable data into actionable insight, informing changes to processes and procedures to ensure waste is minimised wherever possible. Additionally, the granularity of information available, in combination with the business visibility that such solutions afford, facilitates improved planning capabilities as well, with greater precision in forecasting reducing waste levels further still.
So interlinked and co-dependent are the multiple (and often complex) stages of the manufacturing process, that they need a truly joined-up, centralised system to manage them. And, when it comes to calculating the many factors that need to be considered for all things sustainability, spreadsheets and manual, disparate processes simply are no longer fit for purpose, unable to provide the dynamic insight that lies at the heart of the most effective sustainability strategies.
Sustainable efficiency
Not only does this insight highlight where improvements can be made to achieve sustainability goals, but it also pinpoints where changes need to be made to deliver optimum levels of operational efficiency. So, by taking the data-driven approach to sustainability, manufacturers can make real green progress while securing valuable cost and efficiency savings right across the business. And, with this boost to efficiency, comes increased business agility, enabling manufacturers to better adapt to changing demands, all without compromising their commitment to sustainability.
Ultimately, having access to the right information is key for manufacturers to achieve their sustainability goals. With the right ERP systems at the heart of the business, manufacturers can unlock the insight needed to inform sustainable best practices right across the business, reducing waste and boosting green credentials, all while securing real cost and efficiency savings in the process.
For more information on how Pegasus can help your business achieve its sustainability targets, contact us today.
Posted On: December 15, 2021